The College and Career Center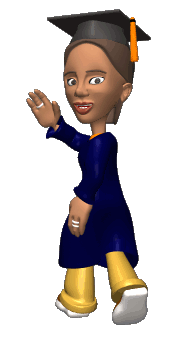 Veronica Benitez Terra Williams
College & Career Counselor Advise TX College Adviser
281-727-3624 281-727-3038
Welcome to the Panther's College & Career Center Website. We are so glad that you decided to visit us today. Our mission is to assist the students of C E King High School with their preparations after high school, and provide them with the necessary tools to ensure their success in different facets of their lives. The Center is conveniently located on King High School's campus, directly across from the Main Office, and is available to both parents and students Monday through Friday from 7:30 am - 3:30 pm. Currently joining King's faculty and staff in an effort to ensure student's success are Ms. Terra Williams from the Texas A&M University Advise TX College Advising Corp, and Mrs. Veronica Benitez from San Jacinto College. These two individual's offices are housed in the College and Career Center, and focus solely on preparing all of our Panters. Feel free to contact Mrs. Benitez or Ms. Williams with any questions or concerns, and browse through our website! We look forward to meeting you!
---
UPCOMING EVENTS
---
Wednesday, October 24th - University of Texas Representative on King's Campus
Monday, November 1 - Deadline to Register for December SAT & ACT
November 5 - 9 COLLEGE WEEK!
---
SCHOLARSHIPS
---
---
CHECK YOURSELF, BEFORE YOU WRECK YOURSELF!
---
Below are checklist for each class on what you should be doing throughout the year to prepare for college!
---
REGISTERING for the SAT & ACT
---
All 4 year institutions REQUIRE one of these test

Take your test at least 4 WEEKS BEFORE your application deadline

If you are on FREE/REDUCED LUNCH these test are FREE
SAT Test Dates & Registration Deadlines
| | | |
| --- | --- | --- |
| Test Date | Registration Deadline | Late Registration Deadline |
| December 1 | November 1 | November 16 |
| January 26 | December 28 | January 11 |
| March 9 | February 8 | February 22 |
| May 4 | April 1 | April 19 |
| June 1 | May 2 | May 17 |
ACT Test Dates & Registration Deadlines
| | | |
| --- | --- | --- |
| Test Date | Registration Deadline | Late Registration Deadline |
| December 8 | November 2 | November 16 |
| February 9 | January 11 | January 18 |
| April 13 | March 8 | March 22 |
| June 8 | May 3 | May 17 |